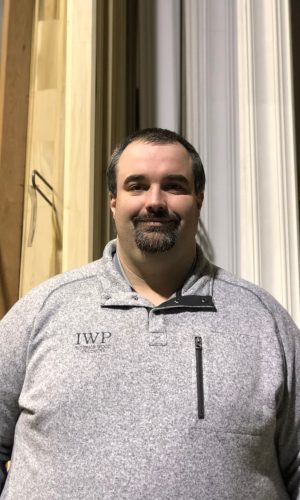 // Outside Sales Representative
Ryan Spayde began as an Outside Sales Representative at IWP in November 2019. He is responsible for managing all facets of customer relationships, including but not limited to material estimates, job site take-offs, and product delivery coordination. He enjoys the challenge of creating unique, practical designs, and finding workable solutions to the inevitable obstacles that arise on any building project by using my extensive knowledge of millwork and the construction industry.
Ryan worked for 13-1/2 years at Lowe's with most of this time spent in the Millwork and Pro Services Departments. He then spent 3 years building new homes with Fischer Homes.
Ryan has been married since 2007 and has 2 dogs and a cat. Outside of work, he enjoys woodworking and traveling.