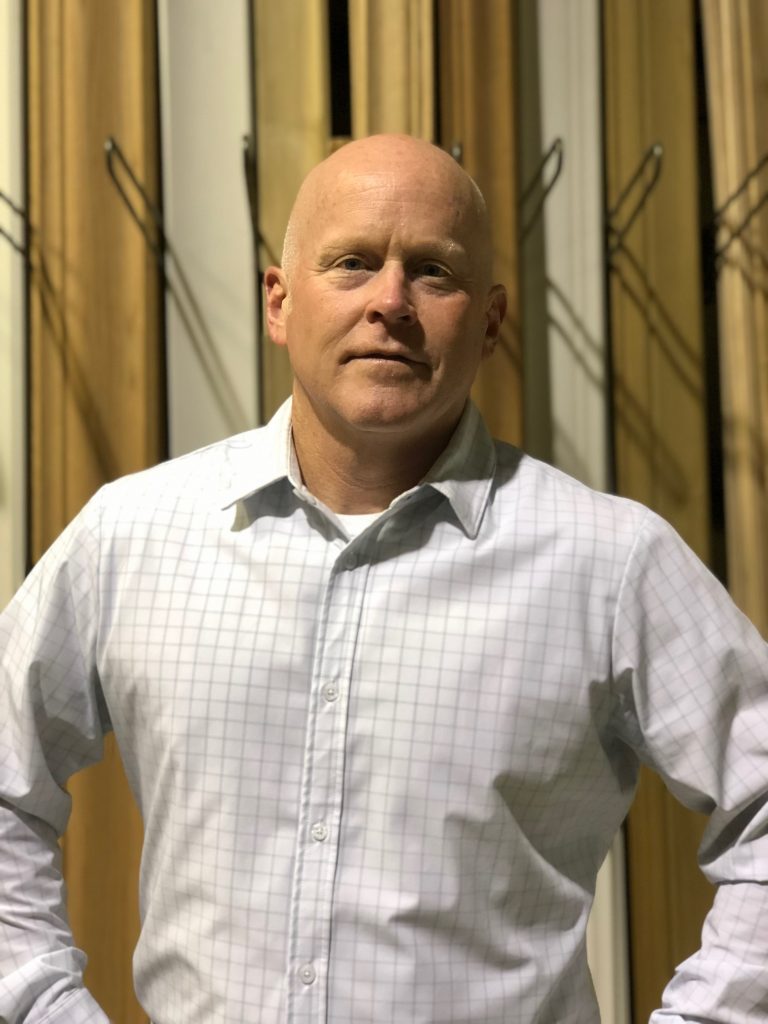 // Partner, Director of Operations, & CFO
In early 2011 Steve joined Interior Wood Products as a partner, and along with Alix Brucken, has lead IWP through nearly 10 years of market leading growth.
Since being hired at Columbus Wood Products 25 years ago, Steve has worked in manufacturing, logistics, inside sales, outside sales, production supervision, scheduling, operations management and financial management.
"Alix and I started at Columbus Wood Products within a week of each other.  It's hard to believe that we have worked together for a quarter century.  I think that our partnership is uniquely suited to our business in that Alix is unmatched in his sales and marketing skills and ability to connect with our customers on their specific needs, and that I have spent so much time working in operations and finance.  Over the years there have been a lot of hard earned lessons.  Our objective is to always grow and improve from our experiences, and to continue to ensure that Interior Wood Products is the hardest working, most dependable, most accountable company in our industry."
Steve, his wife Amy, and children Mallary (currently a student at The University of Tampa) and Taylor (currently a student at The University of Colorado) are proud residents of Worthington.  When they aren't working, Steve and Amy are usually finding ways to travel to visit their kids.